Mix&Match
Clogs Nynke, DIY!
DO IT YOURSELF
You can choose your own combination of leathers and colors!
During the order process you can write in the field remarks which color you would like to have for the front strap and which color for the wide strap. We will make it especially for you. Please be ware that you can't return them and color may differ slightly from photos due to different monitor settings...
If you can't make up your mind which colors to combine... bufalo colors are most wanted (second row)....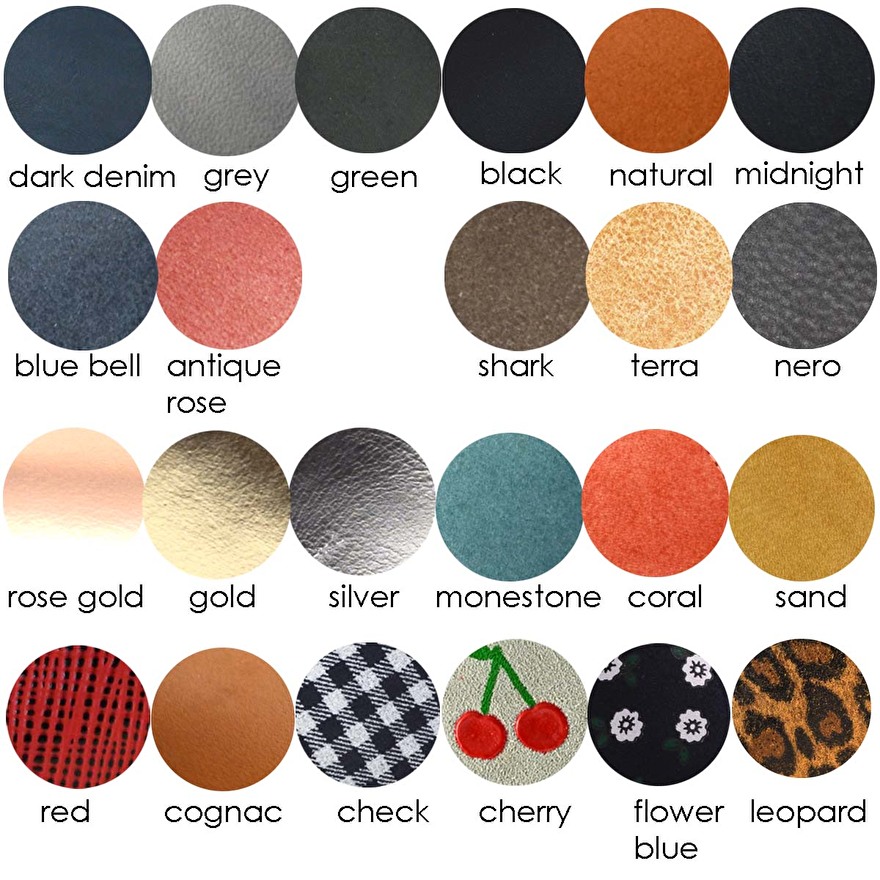 * the color naturel can only used for the front strap
* second row are the new Nubuck Bufalo colors and are mostly chosen
* maansteen, koraal en zand are which we line and we only use for the broad strap
* rosegoud, goud and zilver are metallic leathers and vunerable
* cow can only used for the wide strap
* thin leathers will be lined and we put anti stretch material in between minimising stretching out
Need help to choose your size? See our Size Chart